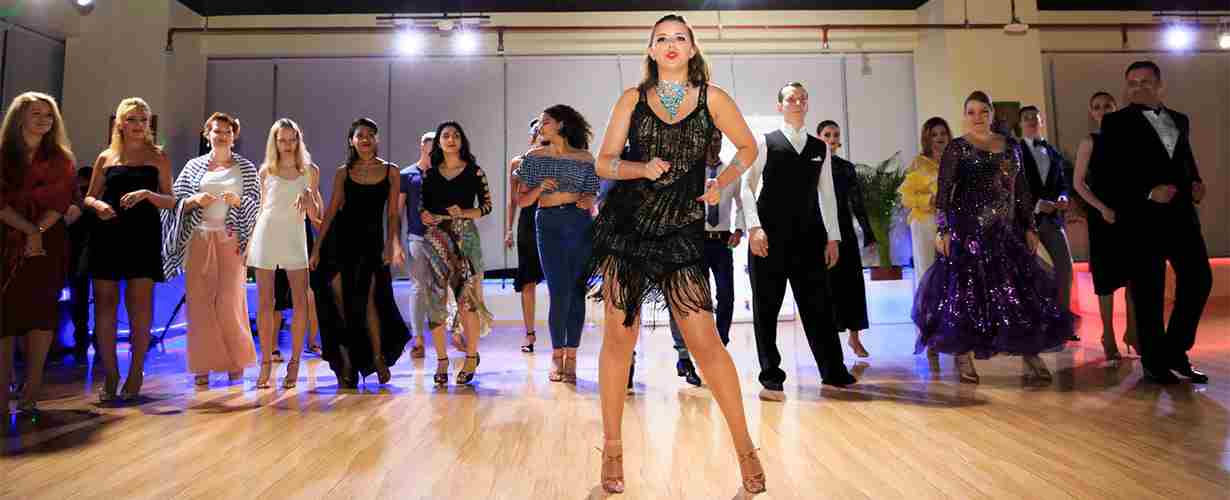 Summer Gala Evening 2017 Pro/Am Competition
Last weekend Dance For You studio was hosting the first PRO-Am Dance Competition. We can not believe WE did it. Our dearest students can not believe THEY did it. Something new, something unexpected, something, we've been all anticipating, has recently taken place and will surely stay in our hearts for a pretty long period of time.
Dance For You team is grateful to all our dancers, who took part in a Summer Gala evening and made the usual "exciting" event a unique one, competing and judging, enjoying dancing through another perspective.
The first PRO-Am Dance Competition within Dance For You premises now is officially considered to be a success. So many unforgettable showcases, showing and proving the high quality of every single lesson, was quite obvious to all our guests. So many positive emotions were spread among the audience, from the ones who performed till the ones who enjoyed all the performances. So many awards were given to our dearest students: the most soul-stirring dance performance, the most extraordinary dance performance, the most rotating dance performance etc.
It was quite a nice start of a strike of such incredible events. Interestingly, the broader our dancing community is, the more challenging and enjoyable events are ahead of us. Besides, the past Gala celebration was attended by special guests, four-time champions of Ballroom and Latin-American showcases. They impressed and let's say kind of energized everyone to keep exploring and subsequently conquering the dance floor.
Arthur and Tatiana perform Tango.
Pavel and Alena - showcase dance.
Pavel and Ann - Cha cha cha dance.
Pavel and Salma - showcase dance.
If you are still not one of us, hitting the dance floor, getting new achievements, dancing and enjoying life through dancing, then don't wait too long. The sooner you join us for a trial dance class, the sooner you will be one of those in these fantastic pictures, wearing outstanding outfit and soaring to the unbelievable sounds of music. Dance For You community is open for everyone!